No one should go hungry. Beyond, feeding and meeting the needs of the poor, Fairview Community Church believes that we have a responsibility to provide a space for all to nourish our bodies and souls. This is achieved through the Justice Ministry in many ways.
THE COMMUNITY GARDEN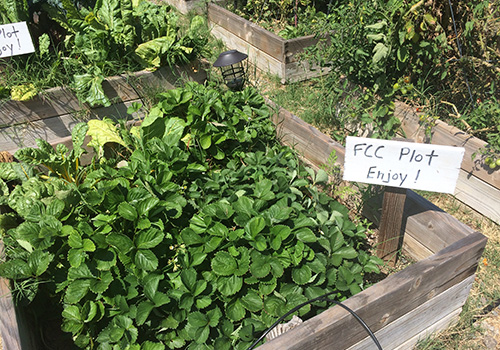 The FCC Community Garden is a place where we grow organic, fresh vegetables to share with both our FCC Community and the Someone Cares Soup Kitchen in Costa Mesa.
Garden work days happen periodically. When a work day is scheduled look for the information on the FCC calendar. They are often on weekday mornings but we also schedule some on Saturdays. Weeding in the garden can take place at any time. Pam will gladly meet you at the garden and put you to work!
Workdays are often on weekends including

Sunday

. As a matter of fact we have one

this Sunday

from

9-11AM

!
Plots are both privately rented and FCC Garden Committee sponsored. FCC Garden Committee plots are the ones open to the FCC community and used for the Someone Cares Soup kitchen. (I'm not sure how to communicate that--or if it even needs communicating.
NEW PLOT SPACES ARE AVAILABLE AT A NOMINAL DONATION!
Contact: Pam Kamps.
SHARE OUR SELVES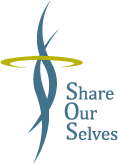 Offering a variety of services in Costa Mesa, including clothing financial aid, medical and dental services and food to the homeless, unemployed and working poor, SOS provides food items that are purchased and donated by approximately 25 area restaurants, markets and Second Harvest Food Bank of Orange County and the community. Food is picked up by volunteer drivers 6 mornings a week. The food is repackaged and distributed by volunteers to those in need. SOS distributes an average of 215 bags of groceries a day. Bags are filled with fresh produce, meats, dairy products, breads and assorted canned goods.
The first Sunday of each month is SOS Sunday at FCC. Your donation of nonperishable food items or cash are collected at distributed
For more information contact the FCC office.
SECOND HARVEST

Second Harvest Food Bank of Orange County is a dynamic organization that is trying to end hunger in OC. They offer volunteer jobs nearly every day of the week. They have an easy to use volunteer calendar where you can sign up to work in their warehouse or their Incredible Edible Farm. To check out the website go to: http://feedoc.org/HowToHelp/DONATETIME.aspx
Contact: Pam Kamps.
WEDNESDAYS AT THE PARK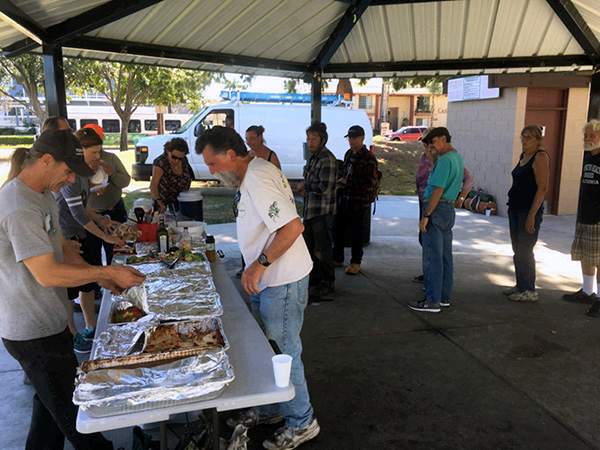 Rain or sun, sleet or snow,

Picnic at Wilson is on the go.

Hungry? homeless? who's to know?

Love to all is what we show.
For More Information Contact: Flo Martin.