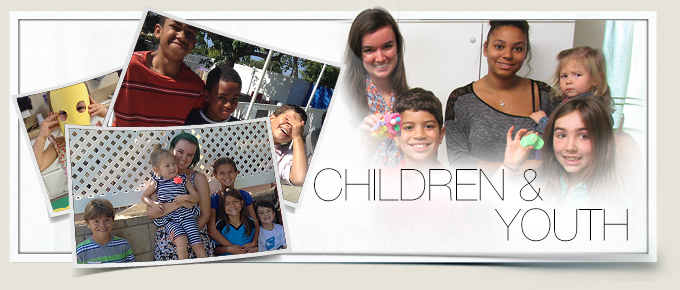 At Fairview our children are incredibly important to us!  We recognize their inherent gifts and are grateful for how they teach us to be in the world! We're not just educating them in the Christian faith —they are educating us! Kids are an important part of our Fairview Family!
Church School at Fairview Community Church is an exciting way for children to learn about the Christian tradition in age-appropriate, fun, and engaging ways.  On Sunday mornings children may join their parents, family and friends in worship at 10am, and then will be invited to come forward during Kids' Time for a special children's message.  Following Kids' Time, children are invited to attend Worship and Wonder Children's Church School. For your convenience we offer nursery services in addition to church school for children. Our nurturing caregivers will be happy to care for your child(ren) while you worship. We use "Seasons of the Spirit" curriculum and all begin class together in Room 1. Once we have our welcoming activities the children are then separated into two groups (by age) followed by lesson time and craft time. Snacks are provided during craft time. (We do not offer any peanut products.) Following lesson and craft time, we all then come back together again for offering and our closing prayer.
Each year we feature our kids in a Christmas and a Spring Pageant.  Several of our pageants have been specifically written for Fairview Community Church by our own playwright, Myrna Pappas. One of the advantages to a small church is that no child is forgotten! Our pageants help our kids feel at ease speaking in public at whatever their comfort-level giving them the opportunity to explore their creativity while building their self confidence. It seems that our children always have something wise to teach us about how to be good Christians and human beings in the world!